Drama
In 2008 Blindside produced two short films for festival release.
Rewind
What happens in a relationship when the past intrudes on the present? Sometimes we can only hang on to the imprints we leave on each other's lives.
Rewind is the debut short film of award winning Theatre Cryptic director Cathie Boyd. Written by Sonja Henrici, shot by Neville Kidd and with music composed by Craig Armstrong, the film was financed by Scottish Screen.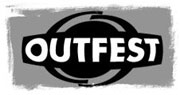 Rewind had its world premiere in Los Angeles at Outfest 2009 in July, where it screened in competition for Best Dramatic Short.
Saltmark
Saltmark is the debut film of writer/director Robin Haig. Funded by Scottish Screen and the UK Film Council, Saltmark is a film about a teenage girl whose loyalty to her grandfather is called into question. Saltmark has screened at Encounters Short Film Festival, Filmfest Dresden, and Hamburg International Short Film Festival.
On 26 June Saltmark screened at the 63rd Edinburgh International Film Festival (3:30pm, Filmhouse 3)